The Kitchen
Greek Plate
The perfect plateful of popular Greek cuisine including lemon roasted potatoes, a pork souvlaki skewer, mousaka, spanakopita, tiropita, tzatziki and Greek salad. A great plate for a great value!
Pork or Chicken Souvlaki Plate
Indulge in this traditional plate of two grilled pork or chicken souvlaki with roasted potatoes, Greek salad and tzatziki.
Roasted Lamb Plate
If you love lamb, this is a must-try. Pulled roasted lamb (made to perfection), roasted potatoes and Greek salad.
Vegetarian Plate
Fill yourself with stuffed green pepper with rice and herbs, roasted potatoes, dolmathes, spanakopita, tiropita and Greek salad.
Family Pack
Treat your family to a Greek dinner! Includes mousaka, pork souvlaki, stuffed peppers, tiropita, spanakopita, dolmades, roasted potatoes, Greek salad, tzatziki and bread! Enough food to feed a family of four.
Sides
Greek Salad – Large or Small
Lemon Roasted Potatoes
Pitas
3 Spanakpitas and 3 Tiropitas
Dolmades
Food Descriptions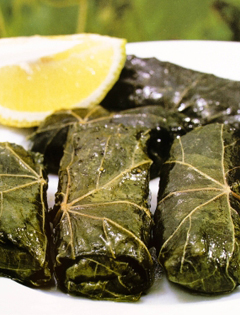 Spanakopita
Savoury pastry made with spinach and feta cheese.
Tiropita
Flaky phyllo pastry filled with feta cheese filling
Moussaka
Layers of spiced ground beef, aubergines and potatoes topped with béchamel sauce and baked in the oven.
Dolmades
Seasoned rice and herbs delicately wrapped in grape leaves.
Tzatziki
Strained yogurt (usually from sheep or goat milk) mixed with cucumbers, garlic, salt, olive oil and pepper.